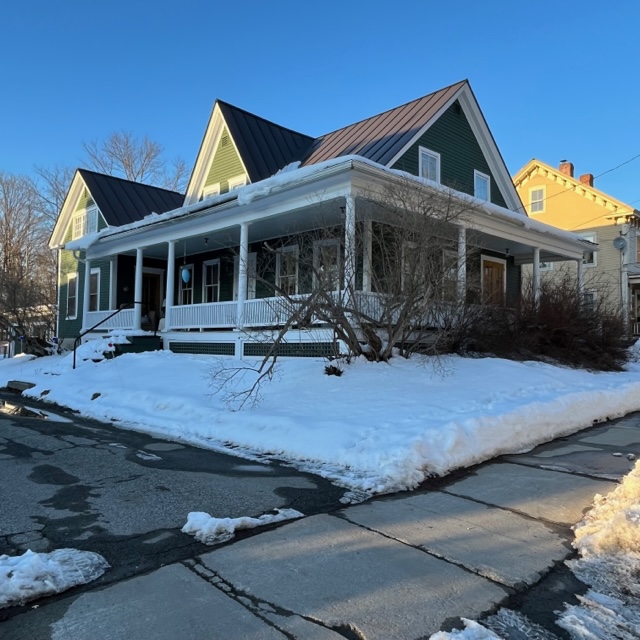 Here is information about Edward Marcus Brown who lived at 28 Loomis for several years near the corner of the current Jay Street:
Obituary for Edward Marcus Brown from Obituary Aug 1 1903 St Paul, MN Globe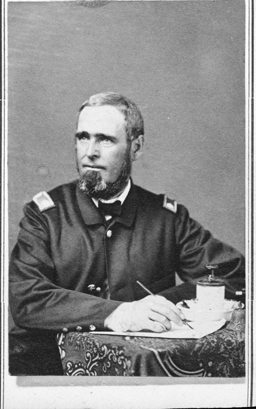 "COL. EDWARD BROWN, EDITOR, SOLDIER AND PIONEER, NO MORE – In His Death From Apoplexy Yesterday a Remarkable Career Is Brought to a Close— Was Classmate of Dewey. Col. Edward M. Brown, veteran editor, pioneer of North Dakota and for thirteen years resident of St. Paul, died yesterday afternoon of apoplexy at the home of his daughter, Mrs. E. D. Spicer, 395 Walnut street.
In the death of Col. Brown a most remarkable career is brought to a close. He was successively schoolmaster, editor of Vermont papers, soldier in the Civil war, editor of papers seized in the Southern states during the belligerent days and published under military authority to foster a Union sentiment among the Southerners, official reporter of the Vermont senate, first United States land agent in the territory of Dakota, and, incidentally. Indian fighter, and, lastly, editor of a Dakota publication. During the past thirteen years he had resided with his daughter, retired from active life. Col. Brown was eighty-two years old, and up to last Tuesday he was in possession. of good health and a vigorous constitution. Tuesday, however he was stricken with apoplexy and remained unconscious to the end, which came yesterday shortly after noon.
Col. Brown was born at Hartland Vt, June 22. 1821. Both his grandfathers. Samuel Brown and Israel Bartlett, were soldiers in the Revolutionary war. He was a student at the Norwich University from 1842 to 1844, and was a classmate and friend of George Dewey now admiral of the United States navy. He then taught school for a few years at Bristol, Pa., continuing his studies in the meantime. After leaving Bristol he returned to Norwich, and was graduated from the university, and shortly after leaving the university became editor of the Spirit of the Age. He was actively interested in politics, being a stanch Democrat. During those days, when heated discussion was rife. Brown took a prominent part. He was a delegate to the national Democratic convention at Charleston, S. C, when the slavery question was hot.
In 1860 he went to Montpelier, where he became editor of the Vermont Patriot. He was appointed, on Aug. 24, 1861, adjutant of the Fifth Vermont volunteers, in which capacity he served till Jan 9. 1862. He served through the various campaigns of the war till he was placed on special service by Gen. Benjamin Butler, when that commander was military governor of New Orleans. Col. Brown, became the publisher of the Delta, which Gen. Butler had taken possession of as a military necessity. Col. Brown's experiences as editor of this paper at that time were unique, and he had many stories to tell of those days.
Col. Brown was discharged from the service in 1863 on account of ill health – In February, 1864. however, on the request of Gen. Butler, who was then in command of the department of Virginia and North Carolina, Col. Brown went to Fortress Monroe to publish a military paper. "
Article about his apple nursery: Vermont Watchman & State Journal Montpelier, Vermont – Wed, Aug 23, 1871
"…..We refer to this subject at this particular time for the reason that it is the season when most people, especially in this vicinity, and probably throughout Vermont, can by taking a little pains satisfy themselves by actual observation, as to the productiveness and kind of fruit produced by the leading varieties of the Russian and improved crab apple trees. Most of the nurserymen now raise these trees for sale, and in many localities no others are being transplanted. They come into bearing at the age of four or five years, and some varieties even sooner, and produce a great abundance of fruit ever year. The Russian varieties produce apples as large as a full, sized Rhode Island greening, and the crabs tire sufficiently large for domestic uses, and of excellent quality. There is a very fine nursery of these trees, embracing eight or ten varieties, in this village, now large enough to transplant Several hundred of them, although not three years old till next spring, are ladened down with fruit the present season. We would advise those who are not already familiar with these new varieties, and who wish to make apple-raising a sure thing, to give this subject a little attention at a time when the trees can be seen with the fruit on them, and can act as their own agents and sample-books. There are several trees of the larger Russian varieties now in bearing in the village of Montpelier, which may be seen by applying to Col. E. M. Brown, on Loomis street, the owner of the nursery referred to. The trees in this nursery are all of the best varieties, and having received extra care and cultivation, are in a most thrifty condition, and when properly transplanted are warranted to live."
From July 11 1872 Argus & Patriot referring to a celebration featuring the launching of a hot air balloon with a smaller balloon carrying a cat that landed on Loomis Street:
"… A balloon when rising rapidly drifts with the wind less than when it maintains the same elevation in the air. Soon after emptying his sand bag, and when he had risen to an estimated height of 3,500 feet, Prof. Spencer cut loose the parachute containing a half-grown kitten and several pebbles. For a hundred or a hundred and fifty feet it dropped almost like a piece of lead. As soon as the air had caught and spread out the light cloth of the parachute, the descent was at once checked, and the kitten in probably about two minutes time struck the ground with an almost imperceptible shock, near the residence of Col. E. M. Brown, on Loomis street. It was in no wise injured, and drank with evident relish a saucer of milk which Col. Brown's daughter Lulu promptly set before it. To return again to the air : still ascending rapidly, and going with the air current to the east, tho balloon, twelve minutes after leaving the ground, faded out of sight as it entered a dark cloud, but soon re-appeared for a minute or so and disappearing was not seen again by those who witnessed the start. When entering the cloud a different current of air was struck, causing the balloon to incline to one side and swing around. It soon righted, and was borne for a short time in a north-westerly direction. It finally struck an easterly current again, and at 3 : 45 in the afternoon was safely brought to ground in a hillside pasture near the Connecticut River, in the town of Monroe, N. H…."