Be sure to visit our
Membership & Support Page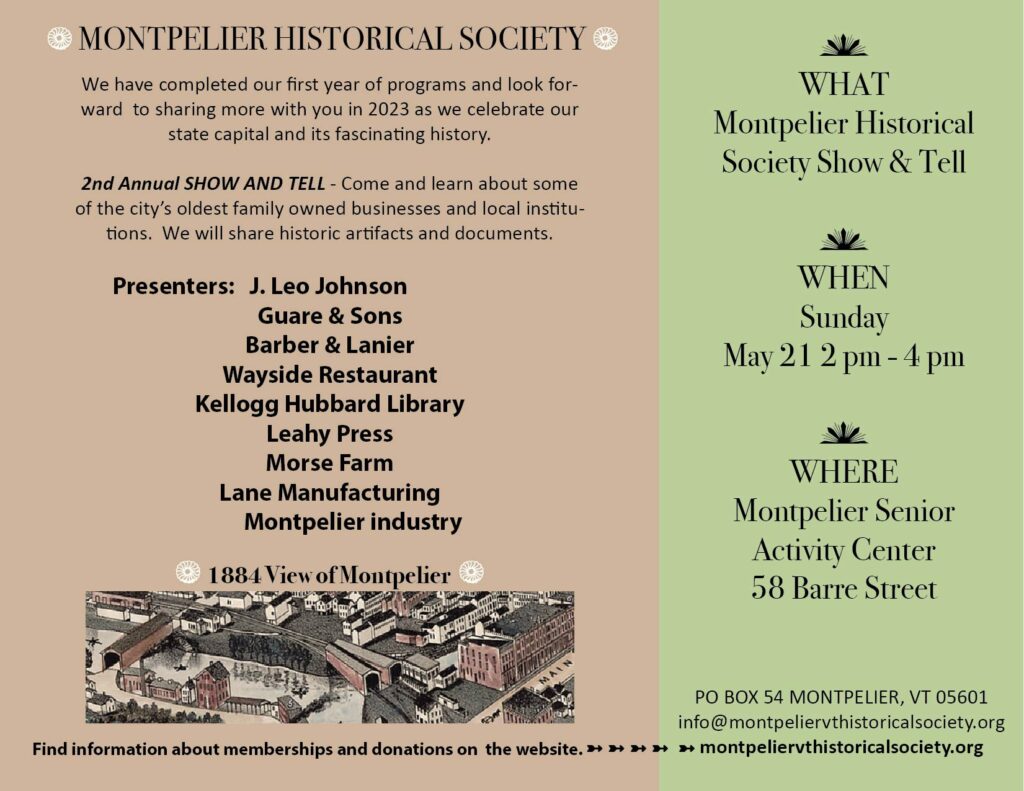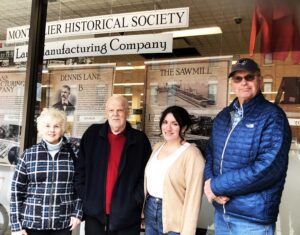 ____________________________________________________November 17, 2022 
Dear Society members and friends,
Your newly reconstituted Montpelier Historical Society is off and running. Our Directors are all very busy. Our first public meeting on May 22nd was well received by a large and enthusiastic group. Kathryn Guare organized the entertaining Show and Tell program, featuring a number of well-known business's and their owners. We intend to repeat the program again next May.
Our Common Cracker exhibit opened at the Vermont History Museum on August 1st and one week later we hosted an opening reception for the exhibit at the Snelling Room at the Pavilion. October 22nd saw the program, "The Golden age of Vermont State News Coverage", presented at the Pavilion Auditorium. Jennifer Boyer and Corinne Cooper are busy updating and adding to previous walking tours and we hope to produce a cemetery tour in 2023.
In September we moved a portion of our collection from the basement of the Pavilion Building to a small room in the offices of The Bridge on the VCFA campus. Paul Carnahan and Jackie Dennison have begun the process of organizing our paper collection.
We are very interested in growing our membership and invite you to join on-line at our website, montpeliervthistoricalsociety.org. Please email us with any questions at info@montpeliervthistoricalsociety.org.
George Edson , Chairman ,Montpelier Historical Society
____________________________________________________
We invite you to contact us if you are interested in adding a short article about Montpelier history to our new blog. We also encourage you to share photos.
Welcome to the new Montpelier Vermont Historical Society website. We are a group of people committed to resurrecting the Society in a new and innovative form in order to share and collaborate with everyone interested in Montpelier's fascinating past, no matter where you live. The old Montpelier Historical Society ceased operations in 1995. Some of us were born in Montpelier, some have ancestors who lived here, and some of us are more recent arrivals. We all want to share in the work of making Montpelier's history more accessible to everyone.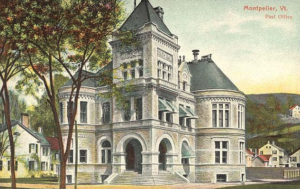 There are several ways to communicate with other history lovers in the area. Suggested Facebook Groups are Montpelier Vermont History, Montpelier Memories, Berlin, Vermont Memories and Burlington Area History. There are many other neighboring towns with Facebook Groups.
Here is the Mission Statement draft we are working on: The mission of the Montpelier Vermont Historical Society is to enhance the public's understanding of Montpelier's heritage through the research, interpretation, and sharing of its rich historical past.
ATTENTION! We are hoping to find a donated heated space to use for storage and possibly meetings. We need to move our old collection out of the Pavilion basement if possible. Please let us know if you have any ideas about this.