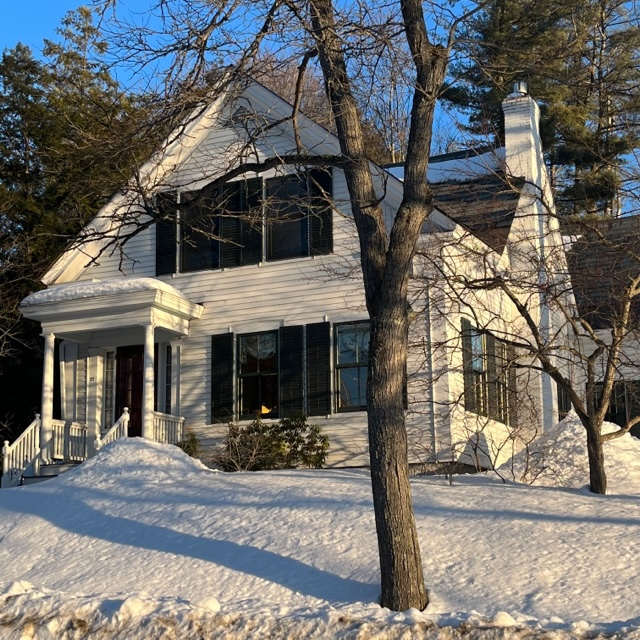 Charles Bulkeley Johnson
Charles Bulkley Johnson (1820-1898) from Berlin married Cassandra Ann True(1824-1898 from Hardwick. They had a son Charles True Johnson(1849-1851) in 1849 who died at age 2. Their son Charlie Carroll Johnson(1857-1939) was born in 1857. Charles B was a saddle and harness maker and had his hired help living at the house according to census info. His neighbor was Tryon Knapp, another saddler and in 1846 they went into business together from 1846 to 1852. Below is their advertisement. Their neighbors were Isaiah Rust and Elisha Scott, clergymen, Thomas Taplin, physician; Isaiah Silver, merchant; Ebenezer Bickford and Joel Page, shoemakers; Gustavus and Lorenzo, painters. There was a leather tannery along the North Branch near by. Charles B Johnson passed his business on to younger leather workers when he and his family moved to Oconomowoc, Wisconsin west of Milwaukee the 1860s where son Charlie would marry, become a druggist, and raise a family. They sold their Montpelier house to Freeman Bixby, profiled below.
Freeman Bixby
Freeman was married to Clementine Lucy Collins. They had three children: Mary Adeline died of dysentery at eight months; Helen Annette died at 10 months; Levi H lived a long life. Freeman was a private in the 13th Regiment during the Civil War as a Hospital Steward. Then he was a drug salesman. He later was in a train accident.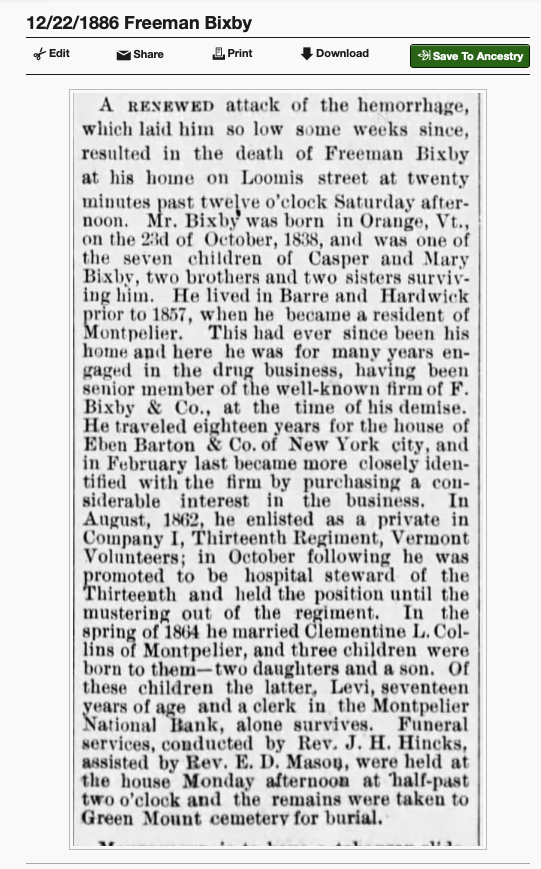 Freeman and Clementine's surviving son Levi H married F. Louise Meineke from Brooklyn, NY. They had no children. It appears they assumed ownership of 27 Loomis when his parents died. Levi died in 1935.